Overview
"...having these capabilities offer each of us a way to survive with our humanity and sanity intact, no matter where we work. And as work changes, these human capacities can help us not just compete, but also nurture the capacity for pleasure, even joy, in our work." - Daniel Goleman
Emotional Intelligence by Daniel Goleman

The bestselling author of Emotional Intelligence and Primal Leadership, Daniel Goleman speaks on how you can use emotional and social intelligence to improve your own and your organization's performance. Daniel Goleman reinforces that one of the most critical skills is building rapport. We train for building rapport in this training and this is very useful for your success in work and life.

Emotional Intelligence – the ability to understand and control emotions, to recognise and respond to those of others - is emerging as the single most effective business skill of the new century. Whether you're a company manager or director and want to learn how to manage your team or business more effectively, or perhaps you're an executive and need cutting-edge skills to help you thrive in your future career, this 2-day session will be an eye opener as you.

Far more than an introduction, you will learn the revolutionary tools in human change and development used by Anthony Robbins the #1 coach in the world.

After the course you will walk away with greater clarity, ability to create change in yourself, understand the deep dynamic between people, and re-shape your own identity for success in life.
Learning Outcomes
In this life-changing experiential workshop, you will discover more about yourself.
You will learn to be aware of yourself, manage your moods, empathize with others, hone your social skills, manage stress and re-energize yourself. Managing and controlling your emotions can bring about increased productivity cum joy in the workplace.

Upon completion of the workshop, you will be able to:
identify personal perspectives, beliefs and bias that hamper their effectiveness in working with others
gain an understanding of the importance of empathy in understanding and motivating others
analyze and interpret online assessment results from the EQ-i Inventory.
apply tools to increase personal skills: self awareness and self management of personal emotions.
apply tools to increase social skills: recognizing the emotions in others and responding to those emotions.
discuss social responsibility and how it supports an organization's goals and individual goals.
apply tools to increase your and others' emotional intelligence.
learn how to leverage their own emotions, their understanding of others, and their knowledge of the organization's culture, politics, and processes to collaborate across boundaries, and increase their impact and influence in today's flatter, matrixed organization.
develop practical techniques to manage own yourself and your teams productively in the face of challenges or stress
ORGANIZATIONAL IMPACT
Improve teamwork through greater deeper understanding of one another
Enhance cooperation through better relationship building skills
Develop an emotionally intelligent work environment
Work better with different personality styles and see situations and people from different perspectives
Who Must Attend
Ideal for: current and prospective managers and other key organisational contributors

Outcomes: equip managers with EI skills that help them collaborate and manage others more effectively.

Participants walk away with not only a new understanding of themselves and why they tend to 'do what they do,' but also an increased confidence in their ability to work with others, to manage and lead, and ultimately to increase their contribution to the growth and success of the organisation.
Course Details
Day 1:
MODULE 1: SELF AWARENESS

WHY YOU NEED EMOTIONAL EXCELLENCE TO ACHIEVE THE WORK SUCCESS DESIRED
The emotional brain - intrapersonal & interpersonal intelligence
EI vs IQ; which is more superior
Your Body Believes What You Say
WHAT IS EMOTIONAL INTELLIGENCE (EI)?
Significance EI in your life
MODULE 2: SOCIAL AWARENESS
Our personal core values drive our attitudes and behaviours.
They are influenced by our upbringing and are deeply rooted into our belief system. They are like the torch light of our life. Aligning our personal core values to that of the company is like shining our own personal torch toward company values. Team members will be able to contribute meaningfully with the alignment.
EXPLORE and ALIGN CORE VALUES
Aligning your values to your personal vision & company values to help you be in congruent instead of being in constant internal conflict.
Removing Limiting Beliefs – Beliefs which do not serve us anymore
Day 2
MODULE 3: SELF MANAGEMENT
WHAT TRIGGERS YOU EMOTIONALLY?
Although some leaders may never admit to them, everyone experiences some types of emotion. Whether anticipating bosses' feedback, handling family or just being alone, all these scenarios involve some type of emotion. Willingness to deal with emotions signals your enthusiasm in performance enhancement.
VAK Profiling – Understanding your most preferred communication preference. Learn how you like people to treat you and hot other people like to be treated.
Diffuse Your Emotional Triggers with Sub-Modalities – Learn to 'Detach' vs 'Attach' from situations, words, people and emotions to help you manage your feelings.
Anchoring Your Positive Feelings and Bank into your Happy Bank – Why focus and waste your energy counting your frustration and failures when you can upbeat your feelings through changing your state of emotion
The Art of Positive Reframing- "Words don't matter?" As US President, Barrack Obama said. Pick up the skills of changing the words you say to yourself and change your life!
Empathy--Powerful Communicator Enhancer for Superior-Subordinate relationship
HOW TO CHANGE YOUR STATE FROM DOWN TO UPBEAT INSTANTLY
Change your physiology
Change your mental map/ blueprint
Change your focus
Change the meaning you give to life - reframing
Anchoring your wins in life
Afternoon Session: 2.00pm - 5.00pm
MODULE 4: RELATIONSHIP MANAGEMENT
The Law of Connection - Improving Relatonship At The Workplace
Emotional intelligence includes social intelligence, which is a combination of empathy and social skills. IQ matters a lot when we require technical competencies, but once in management, what make you a star will be social or behaviourial competencies - how you manage yourself and your relationships, emotional and social intelligence. These are competencies which distinguish the top 10 percent from the rest." Therefore, workplace competencies based on emotional intelligence play a greater role in star-performance intellect.
What does it take to really connect with someone, understand them, and build a solid foundation?
The Recipe for Deep Rapport Instantly to establish trust almost effortlessly
Active Listening
Creating the personal chemistry
Deal emotionally charged situations
MENTAL TECHNIQUES FOR HANDLING STRESS
Anticipating and avoiding potentially stressful situations.
Learn coping techniques such as relaxation therapy, visualization and reframing your thoughts for handling workplace stress.
Methodology
This workshop's methodology is a combination of expert input, interactive practical exercises, self assessment, lots of hands-on role-play, group discussions, exercise worksheets, practical projects, presentations, creative music, visualizations together with action plans supported by video material, EI activities & powerful NLP techniques.

You are encouraged to participate actively in relating the principles of EI to the particular needs of your workplace& you will also get to practice & have hands-on experience on the workshop's applications.

All the above are designed to promote an enriched EI learning experience with lots of relevant activities, networking, laughter, de-stressing & powerful insights.
Course Leader
VINCENT TAY
Master NLP, Time-Line Therapy and Hypnotherapy trainer and Executive Coach

With a passion to enrich the lives of others, Vince dedicate himself to be an excellent trainer and coach after discovering the power of experiential training more than 26 years ago. Since then, he has helped his clients to find their own merits and enrich their personal lives as well as those around them. Constantly seeking to show others how to be more self-aware and get more out of life, he has made training and coaching his life ambition.
Applying his knowledge and experience from a variety of industries including construction(as CEO), project management, general trading, shares and options trading, unit trusts and real estate, Vince is able to connect with individuals from all walks of life.

In his strive to develop excellence in his endeavors, he underwent various life-changing and powerful programs such as Born To Be Free by IHK (Institute of Hard Knocks), Leadership Program (AsiaWorks Training), Memory Techniques, Born Rich (Robert Proctor), Metaphysics, Master Class Train The Trainer (Result Asia), Hypnosis & NLP Practitioner and MIM Certified Professional Trainer, approved by the Human Resources Development Fund (HRDF).

Vince is also very active in Toastmasters (a public speaking club ) and won the humorous contest twice consecutively at club level. His creativity coupled with his sense of humour, versatility and passion to make a difference in the lives of others have compelled him to become a Master Trainer and Coach and work towards building a world where people live to contribute their best.

People benefited from his programs are from organizations like :- TNT, OSK Investment bank, CIMB Tech banking, Kenanga Investment Banking Bhd , Philips Lumileds, Dell, Maybank Investment Banking, GTC Associates, Alcatel-Lucent Malaysia S/B , Intel , BH Insurance, ASPAC, Suruhanjaya Syarikat Malaysia (Companies Commission of malaysia,), UMW heavy equipments, OSC courier MNP properties S/B , F&N Dairies (Premier Milk), Asea Brown Broveri (ABB), DHL Exel Supply Chain, Allianz Insurance, Diagraph Corporation and Kuwait Finance House (just to name a few) .

He strongly believes that training should be practical which is then followed-up with coaching to make the training sessions more effective. Today, being a trainer and coach allows him to share a different perspective of the world with others and to connect with them at a very personal level.
To contact Vince for any speaking, training and consultancy engagements, please feel free to contact info@itrainingexpert.com
OR

B (Hons) Econs – Finance UPM
Certified Professional Trainer (CPT)
HRDF Accredited Trainer
Certified NLP Practitioner by American Board of Neuro Linguistic Programming (ABNLP)
Certified NLP Coach by ABNLP
Certified in Time Line Therapy™
Syahman comes with his unique Professional and Phenomenal Training experience of 9 years. His experience and expertise in training comes from his time in the financial industry which groomed him to become a phenomenal trainer he is now.
His ability to handle numerous topics in sales and marketing, leadership, financial planning, talent management, human resource, motivation, office management, communication, team building and administration is his strength. His unique method in training is well received and recognised by his clients.
To date he has trained more than 5000 people with his Phenomenal "Character and Personality" Methodology. He is known as a versatile and entertaining trainer as he believes entertaining training will enhance the result gained from each session.
Throughout his professional training career for the past 9 year, he utilizes his uniquely and personally created methods called The S.H.A.R.E. & H.I.G.H. CONCEPT, The S.I.M.P.L.E. IDEOLOGY, T.F.H. TRAINING METHODOLOGY and PHENOMENOL O.O.T.B. He utilizes the Paper & Recycle-Based Training methodology which is uniquely rare to only a few Trainers in the country.
The S.H.A.R.E & H.I.G.H concept has been regarded as "phenomenal breakthrough" by his clients and participants. The method is a combination of ideas and methodology in which people may apply right away after every session. This is a very powerful tool that emphasises on the strength of each individual, and not their weaknesses.
He was born and raised in a family of educator. Hail from Ipoh, he started of his career in broadcasting with ASTRO after completing his studies. From a modest post of a moderator, he made his way up the ladder and was appointed as a Presentation Director in less than 1 year. Among phenomenal project under his belt during his time there is Akademi Fantasia 1, 2 and 3, El Classico and many more. His role as a Presentation director in airing live telecasts required him to always to make crucial call and tough decision making as to ensure the smoothness of the events. This grueling role sharpen his Decision, Leadership, Creativity and People Management Skills.
In 2005, the opportunity for him to make a new leap in his career come calling. Leaving ASTRO was among the toughest call. As a person, he was known as a person who always ready to take and face new challenges. He joined one of the country's top financial institution as a Unit Trust Consultant and never look back. Steadily he rose to the occasion in 2009 when he was appointed as Agency Manager (AM) with huge numbers of associates in which he trained and develop under his wing.
He won numerous awards in sales and leadership during his time there. His passion to train and adding values to others people's life is the keystone that keeps him going strongly. He was awarded the Certified Associate Master Trainer (AMT) title from Dr Lawrence Walter Ng Train The Trainer's Academy in 2007 in recognition of his hard work and dedication in ensuring the people around him will always receive high quality training and education.

Here's a list of clients whom Syahman has served:
MAYBANK

AL-RAJHI BANK

MALAYSIA AIRPORT HOLDING BERHAD (MAHB)

E & E GLOBAL INTERNATIONAL

DEWAB BAHASA DAN PUSTAKA MALAYSIA (DBP)

LEMBAGA PERLESENAN INDUSTRI PEMBINAAN MALAYSIA (CIDB)

MALAYSIAN TECHNOLOGY DEVELOPMENT CORPORATION (MTDC)

LEMBAGA HASIL DALAM NEGERI (LHDN)

UNIVERSITI ISLAM ANTARABANGSA MALAYSIA (UIAM)

PERTUBUHAN BERITA NASIONAL MALAYSIA (BERNAMA)

MAJLIS AMANAH RAKYAT (MARA)

SURUHANJAYA PERKHIDMATAN PELAJARAN (SPP)

KEMENTERIAN PELANCONGAN MALAYSIA (SELANGOR)

PERBADANAN DEPOSIT INSURANS MALAYSIA (PIDM)

KEMENTERIAN PENGAJIAN TINGGI MALAYSIA (KPTM)

PUSAT PERUBATAN UNIVERSITI MALAYA (PPUM)

PELABURAN HARTANAH BERHAD (PHB)

FELCRA BERHAD

FELDA PRODATA SDN BHD

FELDA TRANSPORT SDN BHD

JABATAN IMIGRESEN MALAYSIA (SELANGOR)

HONDA MALAYSIA (MELAKA)

NAZA-KIA GROUP

TALENTCORP MALAYSIA

JOB-HUNT MALAYSIA SDN BHD

SUNWAY UNIVERSITY COLLEGE

UNIVERSITI SELANGOR (UNISEL)

TAJ INTERNATIONAL COLLEGE

ERICAN COLLEGE

INSTITUT LATIHAN KEMAHIRAN MARA (ILKM)

INSTITUT KEMAHIRAN MARA LUMUT

INSTITUT KEMAHIRAN MARA JASIN

ASTRO

RADIO TELEVISYEN MALAYSIA (RTM)

AGENSI ANTI DADAH KEBANGSAAN (AADK)

PERBADANAN STADIUM MALAYSIA

JABATAN PERPADUAN NEGARA DAN INTEGRASI NASIONAL (JPNIN) PAHANG

BAHAGIAN PENGURUSAN HARTANAH (BPH)

TOURISM MALAYSIA

KOLEJ POLITEKNIK MARA (KPTM)

HOSPITAL TUANKU JA'AFAR NEGERI SEMBILAN

JABATAN KESIHATAN NEGERI SEMBILAN (BAHAGIAN PERGIGIAN)

MMC GAMUDA KVMRT (T) SDN BHD

PROLINTAS GROUP OF COMPANIES HOLDINGS

MAKTAB RENDAH SAINS MARA (MRSM) SANDAKAN

MAKTAB RENDAH SAINS MARA PASIR SALAK

DEWAN BANDARAYA KUALA LUMPUR (DBKL)

MAJLIS PERDANDARAN NILAI (MPN)

MAJLIS DAERAH KUALA LANGAT (MDKL)

ENCORP THE STRAND MALL

ASIA MEDIA

SALES AGENCIES UNDER CIMB PRINCIPAL SDN BHD

SBB MUTUAL BERHAD

MAJLIS AGAMA ISLAM NEGERI SEMBILAN (MAINS)

YAYASAN BUDI PENYAYANG

IKATAN SETIAKAWAN WARTAWAN MALAYSIA INDONESIA (ISWAMI)

A. SCHULMAN PLASTICS (M) SDN. BHD.

TM KAY FERTILIZERS (M) SDN. BHD.

PERMINTEX SANKO TECHNOLOGIES (M) SDN. BHD.

MULTI-TRANS SDN BHD

D'PULZE CYBERJAYA

KLUCH COURIER AND SERVICES SDN BHD

KUM HOI ENGINEERING SDN BHD

MEMBER OF :
American Board Of Neuro Linguistic Programming (ABNLP)
Malaysia Institute of Management ( MIM )
Federation of Investment Managers Malaysia (FIMM)
Malaysia Insurance Institute ( MII )
ESQ 165 ( Angkatan ke 30 )
Million Dollar Producer Association ( MDP )
Lead Trainer For Graduate Employability Management Scheme (GEMS 2.0)
Trainer For Skim Latihan 1 Malaysia (SL1M
To contact Syahman for any speaking, training and consultancy engagements, please feel free to contact
info@itrainingexpert.com
Testimonies
"Before attending the course, I was curious on what is emotional intelligence. This course taught me the skills of dealing with people. After the course, I could feel the bond among us are closer now. The trainer is great! Kiki, my NLP Trainer is energetic and she is able to grab the class's attention at all times." – Astrazeneca Asia Pacific Businesses Sdn Bhd.
"After the course, I think that the emotional intelligence is much more important than technical skills that I have. I learned how to control and manage well my emotions and enhance my relationships with people." – Mr Law, Analyst, Astrazeneca Asia Pacific Businesses Sdn Bhd.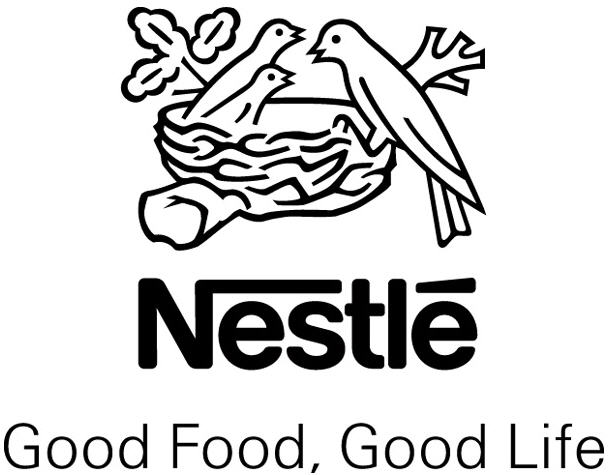 "I feel great after the course because I have found the right approach to deal with emotional problems. I learned to understand why people behave that way they do. Great sharing, Vince! Keep it up!" – C.Y. Leong, Consumer Insight Manager, Nestle Products Sdn Bhd.
"After the course, I am more confident in applying emotional intelligence skills at work. Vince is very knowledgeable. He demonstrated the practical applications which other other trainings fail to do so." – Ramona, Associate Director, Danajamin Nasional Berhad.
"I am confident to improving my emotional intelligence in my life and at my work. During the course, the examples given by Vince are real-life experience. I learned that the problems are actually feedback but not failure in life. I can identify how people process information now." – Area Business Manager, Pfizer (M) Sdn Bhd.
"I feel blessed and thankful that I attended this 'Applying Emotional Intelligence at Work'. I learned new techniques and knowledge about the emotional intelligence. This training excellent and beneficial. Vince Tay, the trainer was willing to share his experience to us."
– Dr. Massila, UiTM.
"At time, I could lack of motivation and self-awareness at work. However, I feel good and look forward to change myself by applying emotional intelligence at work after the training.
"– Columbia Asia Sdn Bhd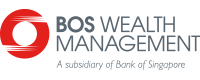 "Mr Vince Tay is really a subject matter expert in sharing with us on how to apply emotional intelligence practically at work. Thanks"– Pacific Mutual Fund Berhad

"Vince Tay is the best trainer I have ever met. I have learnt the skills on how to feel better by applying Emotional Intelligence at our workplace. Grateful and thanks"– Tan, Inmagine Sdn Bhd
"I feel thankful and glad that I have participated in this EQ with NLP training."– CEICData.Com
"Two thumbs up for the Mr Vince Tay for being a great trainer for the Applying EQ with NLP workshop!"– Manager, Corporate Information Travel Sdn Bhd
"By applying emotional intelligence, I can understand myself deeper and work better with the colleagues around me"– Manager, Corporate Information Travel Sdn Bhd
"This EQ at Work training is good as we can understand ourselves and emotions better, especially for young working adults. Thanks Vince Tay." MERCK Sdn Bhd
"From the EQ workshop with Vince, I have learnt a bit about various perspectives on NLP in overseas world!"– Associate Professor, Saitama University, Japan
"Before I attended the course, I found myself sometimes losing control on my emotions and caused inconvenience to people around me. Through the course, I learned how to take charge and control my mind in a better way than before. After the course, I am relief as I gained more skills and knowledge in handling EQ
."– – Volvo Malaysia
From the course, I learned about how to handle our own emotions and state of mind. I discovered my own emotional states through the course and I felt satisfied and more motivated than ever. The topic was well-delivered by our experienced trainer, Vince Tay.
"– Aizan Mahyeddin, Teacher – Yayasan UEM College

"I found this course so much more interesting than I expected. During the course, I learned so much about EQ such as NLP pre-supposition, cause-effect pillars and purpose of life which led me to discover my own power of mind. Vince is a very kind and patient trainer. He conducted the course very well and beyond of my expectations."–
Nycia Mendes, GSK

"Before attended the course, I sometimes had difficulty in interpreting, understanding, and acting on my own emotions. Through the course, I learnt how to give positive responses to myself to change the "event". Vince, the excellent trainer answered everyone's questions very patiently during the course. I personally liked the examples he gave as they were simple and easy to understand."–
Tan, Kenanga Deutsche Futures Sdn Bhd
"Vince is a well experienced trainer and knowledgeable on the EQ topic. He delivered the explanations very well which were easily understood by everyone. From the course, I learned how to approach my career and personal life with a positive mindset. I feel so good and relief that I chose to come for the course."
– Monash University
"It gives better understanding on building good rapport by using 'mirroring'. Vince and Sue are very attentive and knowledgeable." – Lynn, Corporate – Borneo Motors Singapore
"Through this program, I learn how to identify different types of body language. This program also enables us to be more aware on questioning skills." – Tony,Sales Team – Lexus, Singapore
"I get to learn the power of language and how it helps us to close deals." – Francis South East – Borneo Motors Singapore
"The techniques given during the training enlightened us on how to identify the different groupsof customer and which approaches or techniques can be applied on different types customers." – Vivien, Borneo Motors Singapore
"The trainer is so willing to share. I especially loved –People see your behavior, not your intention! I would highly recommend this training to everyone for better working environment, happier staff and better results." Senior Project Manager, DHL Asia Pacific IT Services.
"This trainer is a good presenter & trainer who applied real experience as an example of this training."
– Roksana,Parker Hannifin
"I discovered ME! I see a reason in things I do." – Aishvarya L, - Malaysia Program Manager – Upper Iowa University, Malaysia.
Investment
Normal fee
Sign up 1 pax
Pay before course starts
MYR 2,890.00
USD 740.00
Early Bird
Sign up 1 person
Pay 14 days before course starts
MYR 2,290.00
USD 590.00
Group Fee
Sign up 3 pax or more
Pay 14 days before course starts
MYR 2,190.00
USD 570.00
(Fee inclusive of GST, Buffet Lunch, Refreshment, Welcome Pack, Training Materials Certificate of Achievement)
Certificate
Upon successful completion of this program, you will receive a Certificate of Achievement.
Certificates are distributed on the final day of the program.
Payment mode:
1. ONLINE PAYMENT by Credit card: You can opt to register and pay online with our latest payment integration system through our website.
2. BANK IN CHEQUE
Bank in and then scan the Bank-in slip and email to us before the course commence to confirm your seat.
Courier your cheque payment to our Finance HQ.
*Note that we DO NOT take any payments during the event.
3. BANK IN CASH: You can also pay by cash through bank-in our company bank account.
4. Telegraphic Transfer- You can also opt to use GIRO or telegraphic transfer of payment via international banks.