Overview
Copywriting is an all-consuming passion. The true writer devotes body, mind, heart and soul to this task.
If you're looking to sign up for this program individually, please click HERE
http://www.itrainingexpert.com/course/16/PR-Writing-in-the-Digital-Age;-Write-with-Impact,-Influence-and-Inspiration.html
Much to the consternation (or bewilderment) of the rest of the team, the copywriter will painstakingly mull over every word and full stop, and occasionally fantasize about debating 'the use of the comma' and 'when should you spell out numerals'.
The greatest frustration of a talented writer is that no one else seems to care, except the copy-based CD who is usually too busy to discuss copy in as great detail as they would like.
For these copywriters, this is two days of Heaven. This 2-day workshop provides them with the opportunity to dissect and analyse great copy, understand the thinking that led to it, and how to develop their own ability to write like a God.
Learning Outcomes
It usually takes years for someone to be a top copywriter in any adversiting firms worldwife. And, we know your heart is set on being an awesome award-winning copywriter, you want to be mentored by the best in this industry.

The customised workshop is designed to hone your craft skills. It is an intensive crash course that will bring out the copywriter in you, who writes to deliver a particular message. The training will focus on the Print medium as that is still the benchmark by which copywriters are measured : if you can handle Print, you can handle everything else.

By the end of the Copywriting program, you should be able to:
Aware basic marketing principles
Know what makes a good brief
Know why we write what we write
Produce different styles of writing
Edit copy properly
Understand how the media thinks and behave
Understand the mindset of the target reader/ user
Deepen understanding of the basic elements of a Press Release that would attract the press and your audience
Write long form copy interesting enough to capture the interest of your intended readers
Discover new ways of getting earned digital media
Who Must Attend
PR personnel, Copywriters professionals, Marcom personnel, Corporate Com members

Pre-requisite
A lot of writing will be done; please bring a laptop

Throughout the course, you will write, and write, and write until the skills are deeply programmed into you. Then at the end of the training, your work will be presented to Malaysia's top Creative Directors.
Course Details
Day 1
Module 1: The role of marketing
Why is understanding the basics so important? Because the basics never
change. Get this right and we can move on to the more complex stuff. In this
session, we cover the 4Ps and check out the latest marketing case studies.
Module 2: The role of the brief
What happens after the boss briefs you on so and so? Do you understand
what you're supposed to do? What makes a good brief and how do we translate
it into great work? What if the brief is open? Is the answer always an ad?
We look at different types of briefs and the proposed solutions.
Module 3: The role of copywriting
Is copywriting self-serving, or is there more to it? What makes good copy,
and how can we produce more of it?
Module 4: Different writing styles
We check out new ways of saying the same old same old. We look at the various
styles of writing and how to find the best tone for individual brands.
Module 5: Editing your work
How to make your writing sharper, tighter, crisper. Why editing is important
and how to edit your work.

Day 2
Module 6: Meet your audience
When it comes to PR, we write for two very different audiences: The media
and end consumer. We talk a bit about both, and discuss their needs, goals
and daily activities. We will also talk about internal audiences, and how to
get faster approval.
Module 7: The basic elements of a Press Release
What makes a great Press Release and how can we write one? We look at the
objective of the release, how else to spin the same story, and create a checklist
of items needed for every release.
Module 8: How to put many words together
Writing long copy is like planting a garden. We need a focal point, a path to take
the user from one place to another and finally, enough things to look at (or read)
to keep the audience occupied and entertained. We go through the step by steps
of putting together a 1000-word, or longer, story.
Module 9: New ways of getting earned digital media
It's easy to get people's attention but more difficult to get them to
remember your brand. We look at what worked and what didn't.
As well, we'll check out recent case studies and find out how to
create free online publicity.
Methodology
Interactive presentation and practical exercises, Press Release samples will also be shared.

Course Leader
EDWARD ONG
Former Y&R Head of Copy for Asia
Neil French's protege
Probably one of the best copywriters around
Edward Ong was born in the last millennium. Back when Pluto was still a planet, vampires were the bad guys, comic books (single issue, newsstand edition) cost RM1.80 and people wrote and read long copy ads.
Ed brings to you his 20 years worth of sharing. Ed is a former regional copy chief, having worked with some of the most interesting minds on the planet. Secretly though, he's still hoping some of their 'smartness' will rub off on him.
Over the years, Ed has done countless campaigns for big brand names such as Sony, Tiger Beer, Caltex, Singapore Navy, SMU (Singapore Management University), Soroptimists and Penguin Books. In addition, he also helped develop and build brands and creativitity for The Star media group, Media Prima, Primeworks and Digi Group.
Awards-wise, he's won a couple, maybe more. In any case, he prefers to do a bit of reading, writing and coming up with project ideas for which he'll never find the time; rather than keeping track of the medal count. When digital took over, Ed re-learned everything. He is constantly on the lookout for smart, silly, funny, witty and wicked copy ideas.
Edward is father to two lovely children, husband to a lovelier wife and owner of too many comic books.
Testimonies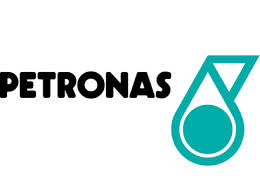 "I didn't have clear directions on writing for publications. After the course, I feel more equipped for my job. This is an excellent course and I highly recommend to all PR related personnel." HR & Communication, Petronas ICT Sdn Bhd.
"The trainer, Herna has great communication skills and great personality too. This is an excellent program, thank you." , PR executive, Razak School of Government
"I didn't have too much knowledge on communication and PR writing. From this course, I have gained great insights and relevant knowledge." Roshen Dev, Senior Executive, Gas Malaysia Berhad.
"Prior to attending the workshop, I was confused and had vague ideas of what entailed good PR writing skills. During the course, I see great improvements my writing skills. Writing is more impactful and I'm clearer and informed on what to do. The trainer is excellent and well prepared." –, Senior Corporate Communication, KBU International College
"Before attending the course, I feel that my PR writing skills are limited. After attending the course, I feel confident to write speech, writing on website by using the PR Communication tools that I have learnt" – Executive PR, RP Chemicals (Malaysia) Sdn Bhd
"I was uncertained about PR writing and have a vague idea what it entails. During the interactive course with Herna and other PR guys, we refined our skills in writing Press Releases, speeches creatively. After the course, I feel more confident and equipped with good PR writing skills. It was an excellent course that I've been looking for. Thank you, Henna!" – Ms Lee, Bermaz Motor
" I didn't have too much experience and knowledge on how to write good PR literature. After this workshop, I feel that I am more confident in writing effectively. It was a good course and I wished I had attended earlier!" Tessa Hamid, MBAM.
"In the PR course, Herna shared a lot of her knowledge in the international exposure in PR. Her interactive and workshop-based training really opened up my mind, expanded my thinking, pushing me to work faster and sharper. This is an excellent course and I highly recommended PR guys to attend.." R. Renuga, FIMM
"Before attending the course, I felt that I wasn't not creative and always stuck in writing. My mind was open up to look at things from different angles and now, I feel I could be better. Herna is truly an expert in the PR field. She covered a lot of topics customised to our individual needs. From the course, I see how PR Writing should look like instead of just one the one-sided marketing aspect." LK Chan, Senior Marketing and Communication Executive, KDU International College, Penang.
Investment
Normal fee
Sign up 1 pax
Pay before course starts
MYR 2,590.00 per pax
USD 760.00
Early Bird
Sign up 1 person
Pay 14 days before course starts
MYR 1,990.00 per pax
USD 600.00
Group Fee
Sign up 3 pax or more
Pay 14 days before course starts
MYR 1,790.00 per pax
USD 540.00
6% SST is chargeable, excluded in the quoted fee above

Certificate
Upon successful completion of this program, you will receive a Certificate of Achievement.
Payment mode:
1. ONLINE PAYMENT by Credit card: You can opt to register and pay online with our latest payment integration system through our website.
2. Telegraphic Transfer- You can also opt to use GIRO or telegraphic transfer of payment via international banks.

Contact us: ITRAININGEXPERT GLOBAL PLT
Tel:+603 8074 9056 | +603 8082 3707
Mobile: +6012 6869 628 | +6018 2175 123
Email: info@itrainingexpert.com
Website: www.iTrainingExpert.com